Myopia (short-sightedness) is when distant objects appear blurred – like the school board. In children myopia can progress at each Opticians visit – resulting in stronger glasses at each eye examination appointment. Due to genetic and environmental factors, the prevalence of myopia is increasing with the World Health Organisation predicting 50% of children becoming myopic by 2050.
Myopia control is the term used by Optometrists to slow or even stop this worsening of short sight in children reducing the risk of eye problems in later life.
Why Optometrists want to slow down the progression of myopia?
The greater the myopia (over -5.00 dioptres), the greater the risk of eye problems such as retinal detachment, macular degeneration, cataract and glaucoma in later life. Airedale Opticians are currently the only practice in Yorkshire able to monitor the treatment with specialist equipment that allows us to chart the growth of the eye (axial length measurement) using the Topcon Myah Screener.
The table below shows the increase risks of eye problems in later life with increasing myopia.


We allow more time for our children's appointments, giving our optometrists a better chance to identify and monitor your child's short sight over time and also allows our Optometrist to provide clear advice to the parent and child – read more about our children's eye examination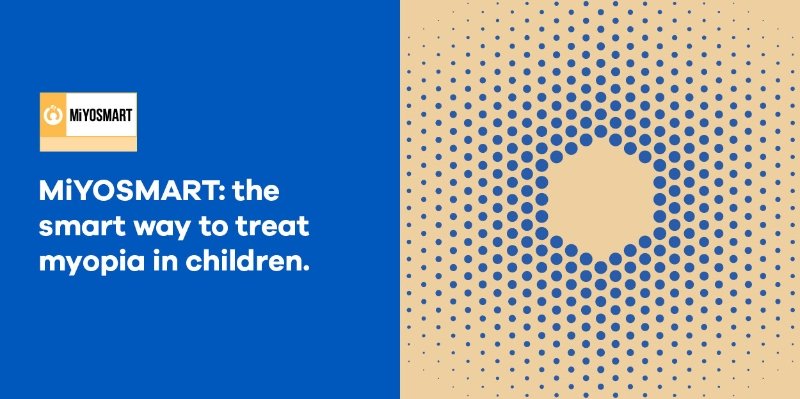 Myopia Test
Assess Your Child's Risk of Developing Myopia (Short-sightedness).
Childhood myopia can cause eye disorders and pathologies in later life, some of which are sight threatening.
This quick calculator uses the latest research to estimate the risk of developing high myopia and the eye diseases associated with the myopic eye.
Myopia Control Clinic at Airedale Opticians
Our Myopia Control Clinic allows us to measure the axial length growth of the eye and plot a chart (similar to a child's red book growth charts) to determine the risk of high myopia. We can then see the effect of normal glasses wear and eye growth versus treatment of the myopia and axial length eye growth.
We offer the following treatments for Myopia Control:
Mylo Soft Monthly Disposable Contact Lenses
The above treatments are funded privately. To learn more, please call the practice and arrange an appointment with our Optometrist.