Hearing Care at Airedale Opticians
Regular hearing tests are vital because hearing can deteriorate gradually, so issues are easier to correct the sooner they're detected.
All hearing tests at Airedale Opticians are thorough, personalised and carried out by an expert audiologist in partnership with The Hearing Care Partnership (THCP).
Click the logo below to learn more about The Hearing Care Partnership and to book your consultation.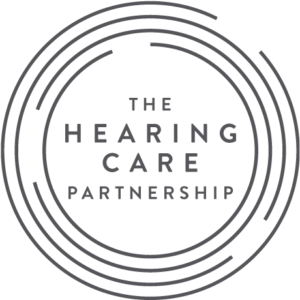 A full hearing assessment includes
Discussion of your hearing and lifestyle background
Word discrimination and speech in noise testing
Full colour video otoscopy of the outer ear, eardrum and canal to explore causes of possible hearing loss
Pure tone audiometry to diagnose the level of any hearing loss
An audiogram showing your hearing ability at different frequencies
A report of your hearing health
Online Booking for Hearing Care Customers
Our Audiologist - Faisal Imran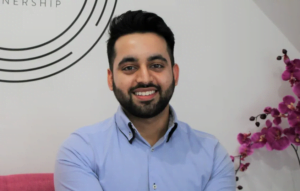 Faisal Imran
Faisal began his career working in the NHS at his local hospital, as part of his training placement for his BSc degree in Healthcare Science. From the very beginning, Faisal starting building his knowledge and experience in everything from hearing aid repairs to patient care. He worked so hard that the hospital's Lead Audiologist offered him a full time role just eight weeks into his training, which was previously unheard of for students on his degree course. Upon his graduation, Faisal was also awarded "Student Placement of the Year" to recognize his contributions to the hospital.

After completing his degree, Faisal then spent a further year working for the NHS, enjoying his time with both the patients and staff, before deciding to join The Hearing Care Partnership.

"One of the main reasons I decided to take a leap of faith and join THCP was the equipment, and the technology of the hearing aids at my disposal. I always felt that with the NHS we were somewhat restricted, but with THCP, we're able to work with any manufacturer and use any hearing aid, which gives me all the tools I need to provide the best possible service to all my patients, and really make a difference to their lives!

"Since joining THCP, I've loved every moment of my job. All my colleagues are the friendliest people I've met; they really care about the patients but they care about the staff too. It's fantastic coming from the NHS where patient-centred care was important, but THCP carries these same values even further to really provide tailored personalised care."

In his spare time, Faisal enjoys going to the gym and generally staying as fit as possible! He also loves trying lots of different foods with family and friends, and spending time with his younger brothers. Come weekends, he's a huge football (and Arsenal!) fan.