Eyecare Products for Happy Healthy Eyes
Full Range of Eye Health Products.
At Airedale Opticians we carry a very wide range of eyecare and health products in-practice, including drops, solutions and wipes for dry eye, blepharitis and more.
Our most popular ranges include Hycosan, Thea Blepahsol, Ocusoft, MGD Eyebag, Xailin Night and Macushield. Looking for something specific? Feel free to contact us to confirm availability – it we don't have it, we can order most products into practice next day.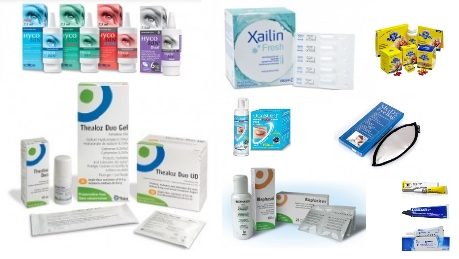 More than just a sales team.
We don't just sell these products, our practice team has regular training to be able to provide expert advice on which of the solutions will be best for you, to keep your eyes happy and healthy.
If you are struggling with Dry Eye, our specialist Dry Eye Appointments allow us a chance to carry out a detailed examination of the causes of your dry eye and recommend drops or treatment that can provide long term relief.