We don't compromise on your vision or health of your eyes
We are invested in looking after your eyes – we are the Only Opticians locally to offer OCT and Optomap scans – two hugely powerful diagnosing and monitoring machines.
At Airedale Opticians we do things differently.
We allow much longer Eye Examination times – often up to an hour for an Eye Examination appointment.
Extra time means an unrushed consultation, giving us time to focus on your eyecare, providing eye health advice and discussing the results.
The practice is owned and run by our experienced Optometrists, Mohammed and Sarah, with over 20 years experience each.
Highly experienced and well trained practice team – on hand to assist with any queries about your eyes, glasses, contact lenses or any eye concern.
3D OCT & Optomap Ultra-wide Scans
We uniquely offer two digital eye scans to provide the most comprehensive check of your eye health – more details are available on our Retinal Scans page, or ask the staff for more details when you are booking or attend for your appointment.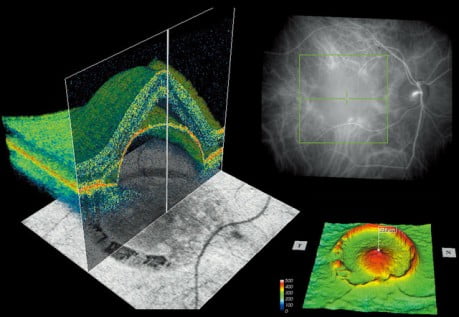 Our Advanced Eye Examination fees reflect the extra time that we allow for the appointments and the greater Experience, Knowledge and Equipment we use.
See our private fees page for more details.