We specialise in identifying and helping to treat Dry Eye Syndrome
Dry eyes can be itchy, sore, gritty, red and even excessively watery. Dry Eye sensations are caused by problems with the tear film that form on the front of your eye and protect it from debris.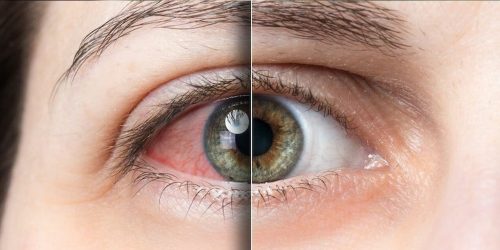 There can be a variety of causes of Dry Eye sensations, so we offer a dedicated consulation including test your tear duct drainage, tear volume assessment and a detailed anterior eye check. We formulate a treatment plan, this is followed by a complimentary follow-up appointment, usually after three months, to assess any changes.
Since Dry Eye Syndrome has a variety of causes, we will carry out a full advanced eye examination at the same time to check the rest of the eye for problems (this will not be required if we have seen you for a test within the last three months). For pricing for the Dry Eye Assessment and the Advanced Eye Examination, see our Fees Page.
Dry Eye Treatment in Practice
Uniquely, we can offer a variety of Dry Eye treatments in-house. We can provide tear duct syringing which can break down and remove blockages in the tear ducts. We can also fit Puctum Plugs, tiny plugs that fit into the tear ducts and avoid excessive drainage of the tears.
All of these procedures can be carried out by one of your trusted optometrists, in practice, at a date and time that suit you, no doctor or hospital referrals are required. See our Fees Page for pricing details.