Why compromise on style? We offer bespoke eyewear made to your specifications
Exclusively to Airedale Opticians in the Keighley, Skipton and Craven region, we offer three very different ranges of bespoke and customisable eyewear – Savile Row is a classic British design house, dating from the 1930s, with iconic looks and classic rolled gold design frames all hand made in London. Tom Davies is a contemporary London designer who works with bold plastics and very modern metal designs. Lindberg are a Danish firm providing ultra-high-quality eyewear with a minimal Scandinavian feel. Call into our practices to try on examples of the frames and find out how you can get a unique piece of eyewear made just for you.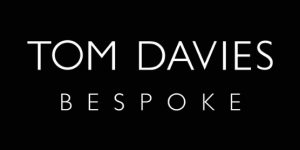 Tom Davies is a London based designer, dedicated to providing bespoke spectacles. He has worked in eyewear design since 1996 and in 2002 opened a small business, providing one-off hand-made frames. This business grew and in 2008 he opened a factory where each pair of glasses is hand made from the finest materials in the world, by craftsmen who have a minimum of 10 years experience of spectacle construction.
Tom is actively involved in the design and selection of new frame ranges, no new design or colour pallet is released by TD without his direct involvement and he hand-designs frames for a number of celebrities and movie projects.
Tom Davies frames are available with two levels of customisation. Made to Order starts with one of Tom's designs on our shelves, we help you to find a design that suits your face and fits well.
You can then choose which colours you would like, from a range of over 30 titanium and 50 acetate samples, all of which are available to view in practice. If required we can also make small alterations to the size of the front and sides of the glasses to make a perfect fit. Your order is then sent to Tom's factory and the frame is created just for you and all at no extra charge to the normal frame price.
The Bespoke Service gives you many more options when it comes to designing the frame. You start with one of Tom's own designs from our shelves or the TD catalogue, you can then make an extensive array of changes to the frame to make it perfect for you. This includes a large selection of sizing options, allowing you to make a frame fit, even where you might have found that off-the-shelf designs have struggled, like providing extra short or long sides and narrow or wide nose bridges.
You can also make a wide variety of changes to the design, choosing from an array of different side styles, adding and changing the pins in the temples, making a frame into a half rim and even altering the basic frame shape to make it just how you want it. Your glasses are then made to templates made just for your design, with your name laser engraved on the inside, so you know the frame is uniquely yours.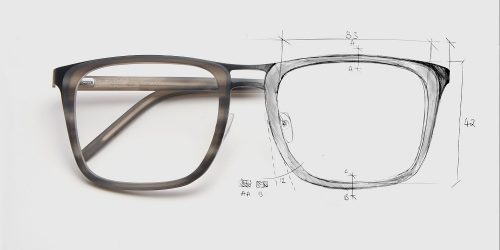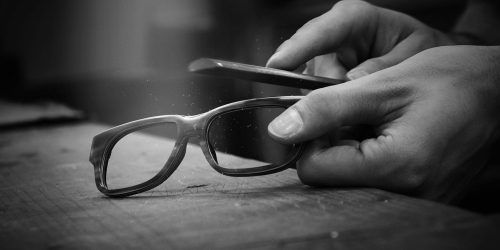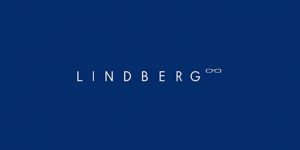 The Lindberg story begins with Danish optician Poul-Jørn Lindberg who opened his first practice in 1969. Finding the ranges of eyewear available at the time to be quite limited, he began designing his own frames. When he started to need glasses himself, he wanted some ultra-lightweight frames but found that no-one made them to his exacting standards. Teaming up with architect Hans Dissing in 1983, the pair designed the Air Titanium, the lightest glasses ever assembled and featuring a unique design, eschewing screws, welds and rivets for incredible durability.
In 1986 Lindberg opened a design house above his practice in Århus and began producing glasses for international clients. Quickly gaining attention, the brand has won numerous design awards and are now worn by the Danish Royal Family as well as proving popular with celebrity icons including Robert De Niro, Elton John, Tyra Banks and Tommy Lee Jones.
All Lindberg frames are still hand made in Denmark, using the finest titanium and acetate materials. Frames are all made-to-order and you can have your very own Lindberg made just for you, with your name along the inside. You start by finding the range that you prefer – Lindberg make rimless, metal rim and acetate ranges, giving you plenty of choice.
If you choose a rimless or Air Rim frame, you can choose from over 30 different colours for each titanium component, choose the size and style of your bridge and the design and length of the sides. Once you have made the perfect frame, we will help you find a lens shape that fits well and will work with your chosen lenses.
If you choose an acetate design, you can select from a selection of different shapes and choose from a selection of carefully chosen colours, some models allow you to change the size of the front for a better fit.
Founded in Germany in the early 1930s, Algha transferred production to a factory in East London in 1932 and have produced frames there ever since. During the Second World War they made spectacles for RAF Pilots and in the 1950s they won the contract to provide frames to the new NHS eye service which they did until the 1990s.
Subsequently, Algha started producing Savile Row eyewear, using their experience of rolled gold frame design to produce high quality, luxury frames – 18 Karat gold is wrapped around a monel wire core to a thickness of 10 microns – up to 20 times more than found in many other frames – this gives the frames a naturally hypoallergenic property and they are highly resistant, potentially offering a lifetime of wear.
The range has proven highly popular with celebrities and actors, over 100 versions of the Warwick frame were made for Daniel Radcliffe to wear in Harry Potter, Sean Connery and Harrison Ford both wore the frames in the Indiana Jones series, and Johnny Depp sported them in The Ninth Gate.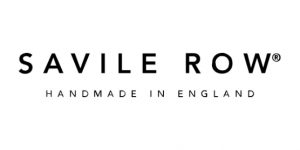 The Savile Row frames are all made bespoke, to order. Each of their designs comes in a variety of colours and includes options for bridge designs – including the classic W bridge with no nose pads – temple designs – including curled tips to hook behind your ears – and even a variety of coatings for the frame, including brown leather and black plastic. With hundreds of combinations, no two frames are alike and you can experience a unique look, hand-made in London.